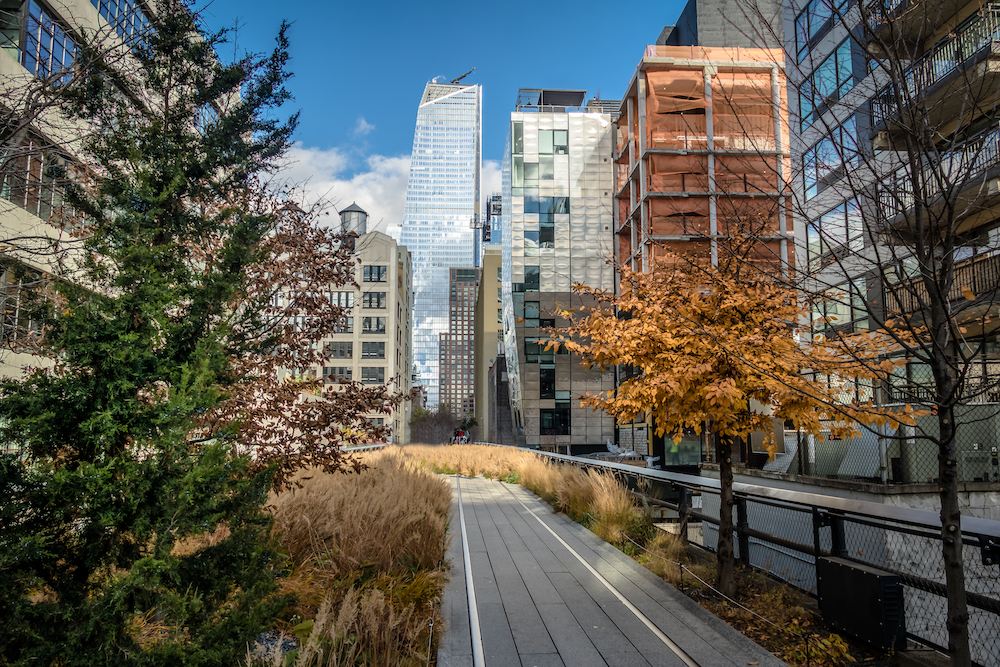 Embark on an Adventure
Embark on a magical journey, exploring the High Line and Chelsea. Solo travelers, get ready to immerse yourselves in an urban wonderland filled with creativity, randomness, and diversity.
Elevated Delights
First, meander along the High Line. This elevated park enchants with lush greenery, art installations, and quirky repurposed architecture. Revel in the breathtaking city skyline and Hudson River views.
Artistic Chelsea
Next, dive into Chelsea's vibrant art scene. Discover cutting-edge galleries, thought-provoking exhibitions, and avant-garde installations at every turn. Feel the pulse of this dynamic neighborhood as you wander.
Culinary Escapades
Hungry? Delight your taste buds at trendy eateries or cozy cafes. Sample diverse cuisines, mingle with locals, and embrace the lively atmosphere. Savor every delicious bite while embracing the neighborhood's energy.
Shop 'til You Drop
In the mood for shopping? Peruse stylish boutiques and unique stores sprinkled throughout Chelsea. Uncover hidden gems and quirky finds, adding a touch of New York flair to your wardrobe.
Nightlife Adventures
As night falls, experience Chelsea's buzzing nightlife. Mingle with fellow travelers and locals alike, dancing the night away at popular clubs or sipping cocktails at chic bars. Embrace the spontaneity and excitement of New York City after dark.
A Solo Traveler's Dream
In conclusion, the High Line and Chelsea walking tour offers a perfect blend of creativity, diversity, and emotion for solo travelers. Let yourself be carried away by the enchanting atmosphere, forging unforgettable memories in the heart of the Big Apple.