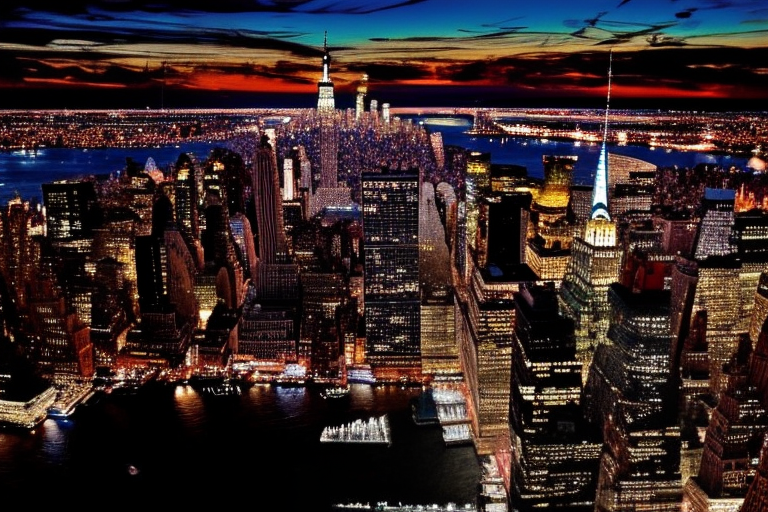 Are you a Korean traveler planning to conquer the Big Apple in just three days? Well, you've come to the right place! This guide will provide you with a well-rounded itinerary, covering the must-see attractions and hidden gems that capture the essence of New York City.
Day 1: Exploring Manhattan
Morning: Statue of Liberty & Ellis Island
Kick off your NYC adventure with a ferry ride to the iconic Statue of Liberty and Ellis Island. These two landmarks embody the spirit of America's cultural melting pot. Don't forget to snap a selfie with Lady Liberty!
Afternoon: Central Park & Metropolitan Museum of Art
After a quick lunch, head to Central Park for a leisurely stroll. Then, immerse yourself in the world-class art collection at the Metropolitan Museum of Art. The Met, as locals call it, houses over two million works of art spanning 5,000 years.
Evening: Broadway Show
End your first day with a dazzling Broadway show. Remember, a visit to NYC isn't complete without experiencing its vibrant theater scene.
Day 2: Discovering Brooklyn and Queens
Morning: Brooklyn Bridge & DUMBO
Start your second day with a walk across the historic Brooklyn Bridge. Then, explore DUMBO (Down Under the Manhattan Bridge Overpass), known for its hip boutiques, art galleries, and stunning skyline views.
Afternoon: Gantry Plaza State Park & MoMA PS1
Head to Queens and visit the Gantry Plaza State Park for its Instagram-worthy Manhattan view. Then, get your art fix at MoMA PS1, an avant-garde art institution.
Evening: Nightlife in Williamsburg
Experience the thriving nightlife in Williamsburg. This Brooklyn neighborhood is teeming with trendy bars, live music venues, and delicious food spots.
Day 3: Experiencing The Bronx and Staten Island
Morning: Bronx Zoo
Spend your morning at the Bronx Zoo, home to over 4,000 animals. It's a perfect spot for families and nature lovers alike.
Afternoon: Staten Island Ferry & Snug Harbor Cultural Center
Take the Staten Island Ferry for spectacular views of the Statue of Liberty. Once in Staten Island, visit the Snug Harbor Cultural Center, a beautiful botanical garden and art center.
Evening: Dinner at Korean Restaurant in K-Town
Finish your NYC journey with a hearty meal at a Korean restaurant in K-Town, Manhattan. It's the perfect way to feel closer to home while still enjoying the NYC vibe. The bustling area is packed with authentic Korean cuisine that'll have you reminiscing about your favorite meals back home.
Conclusion
New York City is a whirlwind of excitement and offers something for everyone. This ultimate 3-day itinerary ensures you'll experience the city's diversity, vibrancy, and rich culture. From Manhattan's iconic landmarks to Brooklyn's hip scenes, Queens' artsy corners, the Bronx's wild side, and Staten Island's serene beauty, you'll get a taste of what makes NYC the city that never sleeps. So, pack your bags and get ready for an unforgettable adventure in the Big Apple!
FAQs
1. What is the best time to visit NYC? The best time to visit NYC is during the spring and fall seasons when the weather is pleasant and the city's parks are beautifully colored.
2. Are all these attractions accessible by public transportation? Yes, all these attractions are accessible via the city's extensive subway system, buses, and ferries.
3. Is it safe to travel around NYC at night? Yes, NYC is generally safe, but like any large city, it's important to stay vigilant, especially when traveling at night.
4. Are there Korean-speaking tour guides available in NYC? Yes, there are tour companies that offer services in Korean. Additionally, many attractions provide information in multiple languages, including Korean.
5. What other Korean-friendly amenities are available in NYC? Apart from K-Town, NYC has several Korean supermarkets, beauty stores, and even Korean community centers.