How to Attend a New York Giants Game: A Guide for Sports Fans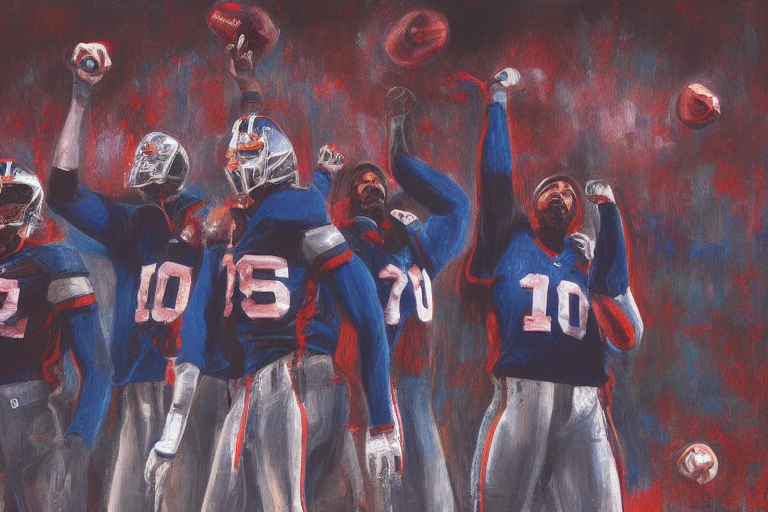 As a die-hard fan of the New York Giants, I know just how exciting it can be to attend a live game. There's nothing quite like the energy of the crowd, the roar of the stadium, and the thrill of watching your favorite team in action. If you're planning a trip to New York and you're a sports fan, attending a Giants game should definitely be on your to-do list. In this article, I'll share some tips and tricks for getting the most out of your game day experience.
Step 1: Buy Your Tickets
The first step in attending a Giants game is to secure your tickets. There are several ways to do this, including purchasing tickets online, calling the Giants ticket office, or visiting the ticket office in person. If you're buying tickets online, be sure to do so through a reputable source to avoid scams. I recommend checking the Giants official website for information on how to buy tickets directly from the team.
Step 2: Plan Your Transportation
Next, you'll want to plan your transportation to the game. If you're staying in New York City, you have several options for getting to MetLife Stadium in East Rutherford, New Jersey, where the Giants play. You can drive and park at the stadium, take a bus or train, or even take a ferry from Manhattan. No matter which transportation method you choose, be sure to give yourself plenty of time to get to the stadium, as traffic can be heavy on game days.
Step 3: Arrive Early
I always recommend arriving at the stadium early to get the full game day experience. You can tailgate in the parking lot, meet up with friends, grab a bite to eat, and explore the stadium before the game starts. If you're new to MetLife Stadium, take some time to familiarize yourself with the layout and find your seats.
Step 4: Get Ready to Cheer
Once the game starts, get ready to cheer on the Giants! Wear your team colors, bring your signs, and make some noise to support the Giants. Whether you're a die-hard fan or just there for the excitement, attending a Giants game is a thrilling experience that you won't soon forget.
Additional Tips
If you're planning to tailgate, be sure to follow the stadium's tailgating rules and regulations.
Consider purchasing a Giants gear before the game to show your support and to stay warm in colder weather.
If you're sitting in the upper deck, bring binoculars to get a closer look at the action on the field.
If you have young children or are concerned about the noise level, consider bringing earplugs.
Attending a New York Giants game is a must-do experience for any sports fan. With these tips, you'll be ready to cheer on the Giants and make memories that will last a lifetime. So, what are you waiting for? Get your tickets and get ready to experience the excitement of a Giants game!