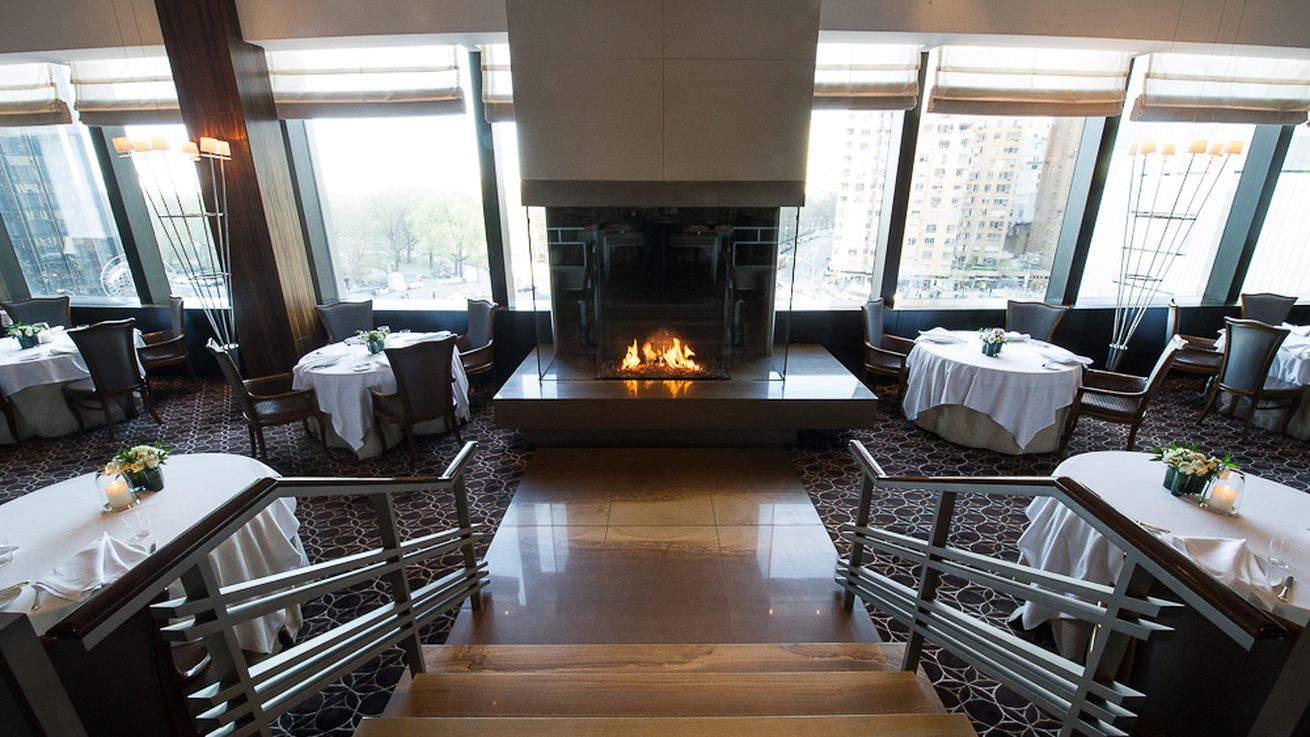 Introduction
Welcome to the world of Per Se, an extraordinary culinary experience curated by the legendary Chef Thomas Keller. This three-Michelin-star restaurant offers breathtaking views of Central Park and an indulgent nine-course tasting menu. Join me as I recount my unforgettable visit to this iconic fine dining destination.
History of Per Se
Chef Thomas Keller
Thomas Keller is a renowned American chef with multiple accolades to his name, including three Michelin stars and multiple James Beard Foundation awards. His culinary empire spans across the United States, with flagship restaurants like The French Laundry in Napa Valley and Per Se in New York City.
Opening of Per Se
Per Se opened its doors in February 2004, quickly becoming a symbol of culinary excellence in the heart of Manhattan. Since then, it has been delighting guests with its refined cuisine and warm hospitality.
The Setting
Location
Per Se is situated in the Time Warner Center at Columbus Circle, overlooking the stunning Central Park. The restaurant's panoramic windows offer a picturesque backdrop for a memorable dining experience.
Interior Design
Designed by renowned architect Adam D. Tihany, Per Se's elegant interior combines contemporary and classic elements. The refined color palette, soft lighting, and comfortable seating create an intimate and inviting atmosphere.
The Culinary Experience
Tasting Menu
Per Se's nine-course tasting menu is a symphony of flavors and textures, showcasing the best of seasonal ingredients and Chef Keller's exceptional culinary skills. Each dish is artfully presented, taking you on a gastronomic journey that will leave you craving more.
Wine Pairing
To elevate your dining experience, consider opting for the wine pairing. The knowledgeable sommelier will guide you through a curated selection of wines that perfectly complement each course of the menu.
Seasonal Ingredients
Per Se prides itself on using the freshest, highest-quality ingredients available. The menu changes seasonally to reflect the bounty of local farms and purveyors, ensuring a unique and flavorful experience with every visit.
Attention to Detail
At Per Se, every element of your experience is meticulously curated, from the bespoke tableware to the attentive, knowledgeable staff. The team goes above and beyond to ensure your meal is flawless, making for a truly unforgettable dining experience.
Three Michelin Stars
Per Se has maintained its prestigious three Michelin stars since 2006, a testament to Chef Keller's unwavering dedication to culinary excellence. The restaurant is consistently ranked among the best in the world and is a must-visit for any serious food lover.
Notable Dishes
Oysters and Pearls
One of Per Se's signature dishes, "Oysters and Pearls" is a decadent combination of succulent oysters, tapioca, and caviar, all nestled in a velvety sabayon. This dish is a true celebration of the sea and a testament to Chef Keller's mastery of flavors and textures.
Lobster
Per Se's lobster dish is another standout, featuring perfectly cooked, tender lobster paired with seasonal vegetables and an exquisite sauce that accentuates the natural sweetness of the shellfish. This dish is a prime example of the restaurant's commitment to sourcing the finest ingredients and showcasing them in innovative ways.
Desserts
Dessert at Per Se is a heavenly experience, with an array of exquisite creations that will satisfy even the most discerning sweet tooth. From the delicate pastries to the decadent chocolate confections, every bite is a celebration of flavor and artistry.
Reservations and Dress Code
Securing a reservation at Per Se can be challenging due to its popularity and limited seating. It is recommended to book well in advance, especially for special occasions or weekends. The dress code at Per Se is upscale, so don't forget to dress to impress for this memorable experience.
Conclusion
Per Se, under the helm of the renowned Chef Thomas Keller, offers a truly unforgettable culinary experience. With its breathtaking views of Central Park, a luxurious nine-course tasting menu, and impeccable attention to detail, this three-Michelin-star restaurant is an absolute must-visit for food connoisseurs.
FAQs
How much does the tasting menu at Per Se cost? The price of the tasting menu at Per Se can vary depending on the season and the ingredients used. As of my visit, the nine-course menu was priced at $355 per person, excluding wine pairings and additional supplements.
Is Per Se suitable for vegetarians or vegans? Yes, Per Se can accommodate dietary restrictions, including vegetarian and vegan options. Be sure to inform the restaurant of your preferences when making your reservation.
How long does the dining experience at Per Se typically last? The dining experience at Per Se typically lasts around three hours, but may vary depending on the pace of your meal and conversation.
Does Per Se offer gift certificates? Yes, Per Se offers gift certificates that can be purchased online or by contacting the restaurant directly.
Is there a private dining room available at Per Se? Yes, Per Se has a private dining room that can accommodate up to 10 guests, perfect for intimate celebrations or business gatherings.